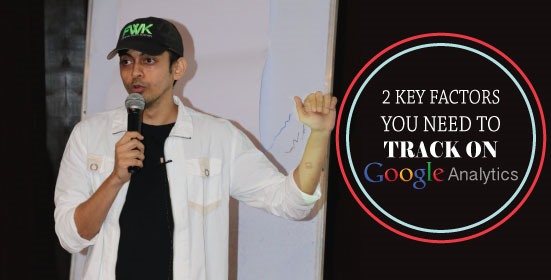 25 Oct

2 THINGS YOU SHOULD TRACK IN GOOGLE ANALYTICS TO GROW YOUR BUSINESS

One of the biggest mistakes most companies do is not sparing enough time to conduct research and most importantly, study and analyse their ads in the right manner.

Google analytics is one such powerful tool which can not only help you do this, but also help your business grow from rags to riches if you actually know what to look for in it!
People often get confused and end up getting trapped in the vast tracking option provided by Google analytics.
They are definitely of great use and are offered for a purpose, but when you are staring out, it's sensible to track a few, essential factors.
Trying to get your hands onto every other detail on the platform will only help further complicate your business plans and strategies!
Whereas your goal in the beginning is to track data and analyze it so come up with ideas to simplify your business process.
Hence, here I am sharing my first hand experience about the basics of Google analytics and the two key points that you should actually be focusing on.
First of all, keep it simple!
Yes there are multiple things you can track and analyse over this platform but the key to use it to your best advantage is to pay attention to these two basic factors:
1) TRACK THE NUMBER OF LEADS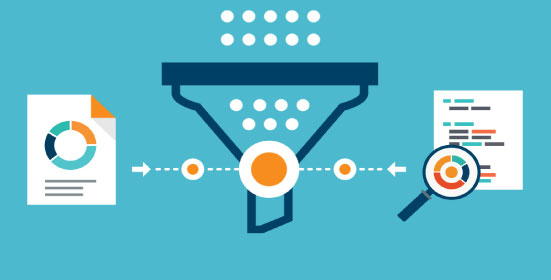 Track the number of leads each month along with the marketing funnel through which they come in.
For example: If you are running your campaign on different platforms like Facebook, YouTube, Google, Email Marketing, etc, check which platform has more number of conversions.
This way, you can focus on the one platform that gets you the highest ROI.
2) TRACK THE CONVERSION
The second most important thing to track is the number of leads that actually turn into paid customers! You need to calculate the CLV (Customer Lifetime Value) of all these leads that enter you funnel.
Calculate what each lead is worth to your business.
You cannot afford to keep running your Ads to someone who is of no worth to your business.
Having a qualitative list of customers is what's more important that having a huge, long list of leads who would eventually contribute nothing to your business.
Unless you are a charity organisation who likes to see money flow out and not bother about the inflow of cash, you need to live by these two rules!
RESULTS
Once you focus on these two factors, you will know your numbers better, and knowing your numbers is one of the most essentials factors of running a business. One mistake in your numbers and your business can come crashing down!
Through Google analytics, understand your audience. Study the number of leads, their demographics, their interests and understand your entire customer profile.
According to the results, you can always go back and make changes in your initial campaigns. Hence, this simple tracking will ensure you target the right kind of audience and don't waste your AD budget.
CONCLUSION
Your aim should be to create a marketing funnel that converts well! That needs to be the first objective of your marketing campaign.
You need to know your customers, your product and your market to design an exceptional CVO model, and eventually an entire strategy that gives you a higher and desired ROI.
To conclude it, use Google analytics wisely!
Track down these two simple things to learn how to get more people into your funnel and how to convert them into paid customers, which will eventually help you build your entire business framework.
If you liked the information shared above, let us know in the comments below.
Do let us know if you want us to write on your topic of interest as well!
Happy Marketing!
The following two tabs change content below.
Namrata Soni
Namrata Soni is a Passionate Content Writer. She is the Chief Content Editor at The Marketing Nerdz and has been in this field of content and copy writing since the past 4 years.
Latest posts by Namrata Soni (see all)