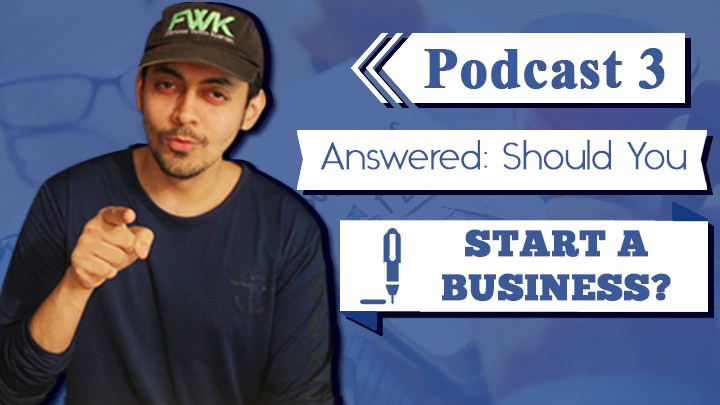 14 Apr

Answered – Should You Start a Business?

In this Podcast of The Marketing Nerdz Podcast, Karan Dharamsi is going to share the answer to the most frequently asked question about Business…

Should you start a Business of your own? Are your long-term goals in sync with who you are and what you really want?
Also, get to know what Karan learned from his mistakes and his journey as an entrepreneur so far…
As Karan is discussing about learning from mistakes, listen to our 2nd Podcast episode where Karan shares with you'll the number one mistake to avoid while creating Facebook Ads!
The following two tabs change content below.
Karan Dharamsi
Karan Dharamsi is the CEO of The Marketing Nerdz. He is a Tony Robbins and Cloe Madanes Certified Master Strategic Intervention, Human Behaviour & Psychology Coach. He is also a Digital Marketer Certified Funnel and Online Advertising Expert. Karan is a Certified Copywriter by American Writers' Association Inc. And is a member of Circle of Success, a mastermind group of the best AWAI's Copywriter. Karan loves Entrepreneurs and he founded The Marketing Nerdz to help other entrepreneurs grow their business with the Latest Digital Marketing Strategies in the world.
Latest posts by Karan Dharamsi (see all)