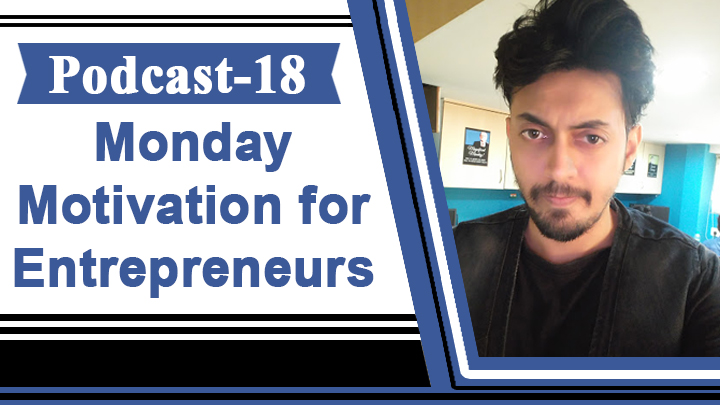 02 May

Monday Motivation For Entrepreneurs

In this Podcast of The Marketing Nerdz, CEO Karan Dharamsi speaks about his Entrepreneurial journey and addresses a lot of other facts that majority of entrepreneurs fear to speak about or share.

He shares how there are times when you might feel things are stuck and nothing is moving ahead, especially if you are an Entrepreneur.
And to give you a better insight, he shares a real life example of his own personal story and recollects some memories about his former days when he wanted to start his own Business.
Through his journey, he speaks about the challenges faced but makes sure to let us know that there is always a way out…
His motivating words will make it easier for you to continue the march towards achieving your goals and learn from experiences rather than giving up on your dreams!
The following two tabs change content below.
Karan Dharamsi
Karan Dharamsi is the CEO of The Marketing Nerdz. He is a Tony Robbins and Cloe Madanes Certified Master Strategic Intervention, Human Behaviour & Psychology Coach. He is also a Digital Marketer Certified Funnel and Online Advertising Expert. Karan is a Certified Copywriter by American Writers' Association Inc. And is a member of Circle of Success, a mastermind group of the best AWAI's Copywriter. Karan loves Entrepreneurs and he founded The Marketing Nerdz to help other entrepreneurs grow their business with the Latest Digital Marketing Strategies in the world.
Latest posts by Karan Dharamsi (see all)