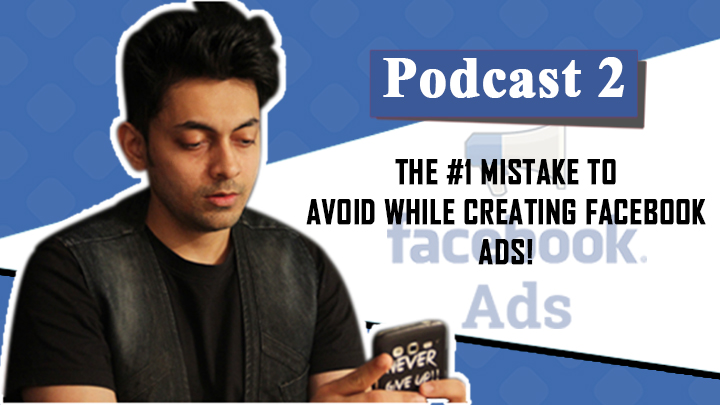 13 Apr

The #1 MISTAKE To Avoid While Creating Facebook Ads!

In the second Podcast of The Marketing Nerdz Podcast, Karan Dharamsi is going to share with you the number 1 Mistake to avoid while creating your Ads on Facebook!

Facebook is one of the best platforms to advertise and reach out to billions out there, but make sure you apply the right targeting strategies and see your ads convert exceptionally well!
See your ROI bump up with this easy marketing technique!
To know more about marketing strategies and Karan's favorite books on marketing and human behavior, listen to our 1st episode of The Marketing Nerdz Podcast!
The following two tabs change content below.
Karan Dharamsi
Karan Dharamsi is the Founder & CEO of "The Marketing Nerdz". He regularly teaches Digital Marketing to Entrepreneurs, Miss Indias, RJs, Copywriters, Realtors, VVIPs, Students & Professionals at 5 Stars such as JW Marriott, Hilton, Crowne Plaza, Courtyard by Marriott & more. He helps people and companies brand & market themselves, get more leads & sales by sharing his Latest Digital Marketing Strategies.
Latest posts by Karan Dharamsi (see all)