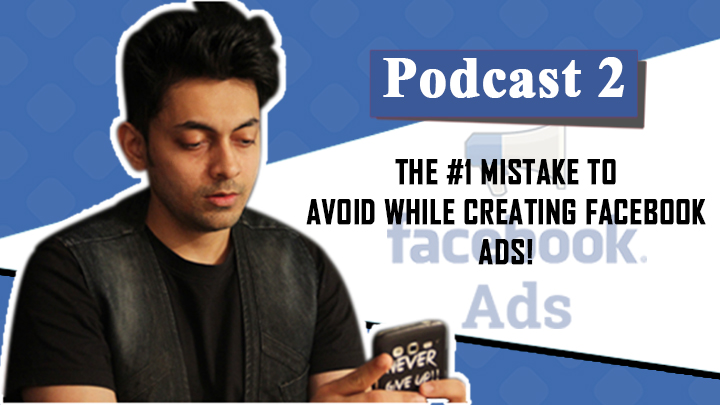 13 Apr

The #1 MISTAKE To Avoid While Creating Facebook Ads!

In the second Podcast of The Marketing Nerdz Podcast, Karan Dharamsi is going to share with you the number 1 Mistake to avoid while creating your Ads on Facebook!

Facebook is one of the best platforms to advertise and reach out to billions out there, but make sure you apply the right targeting strategies and see your ads convert exceptionally well!
See your ROI bump up with this easy marketing technique!
To know more about marketing strategies and Karan's favorite books on marketing and human behavior, listen to our 1st episode of The Marketing Nerdz Podcast!
The following two tabs change content below.
Karan Dharamsi
Karan Dharamsi is the CEO of The Marketing Nerdz. He is a Tony Robbins and Cloe Madanes Certified Master Strategic Intervention, Human Behaviour & Psychology Coach. He is also a Digital Marketer Certified Funnel and Online Advertising Expert. Karan is a Certified Copywriter by American Writers' Association Inc. And is a member of Circle of Success, a mastermind group of the best AWAI's Copywriter. Karan loves Entrepreneurs and he founded The Marketing Nerdz to help other entrepreneurs grow their business with the Latest Digital Marketing Strategies in the world.
Latest posts by Karan Dharamsi (see all)