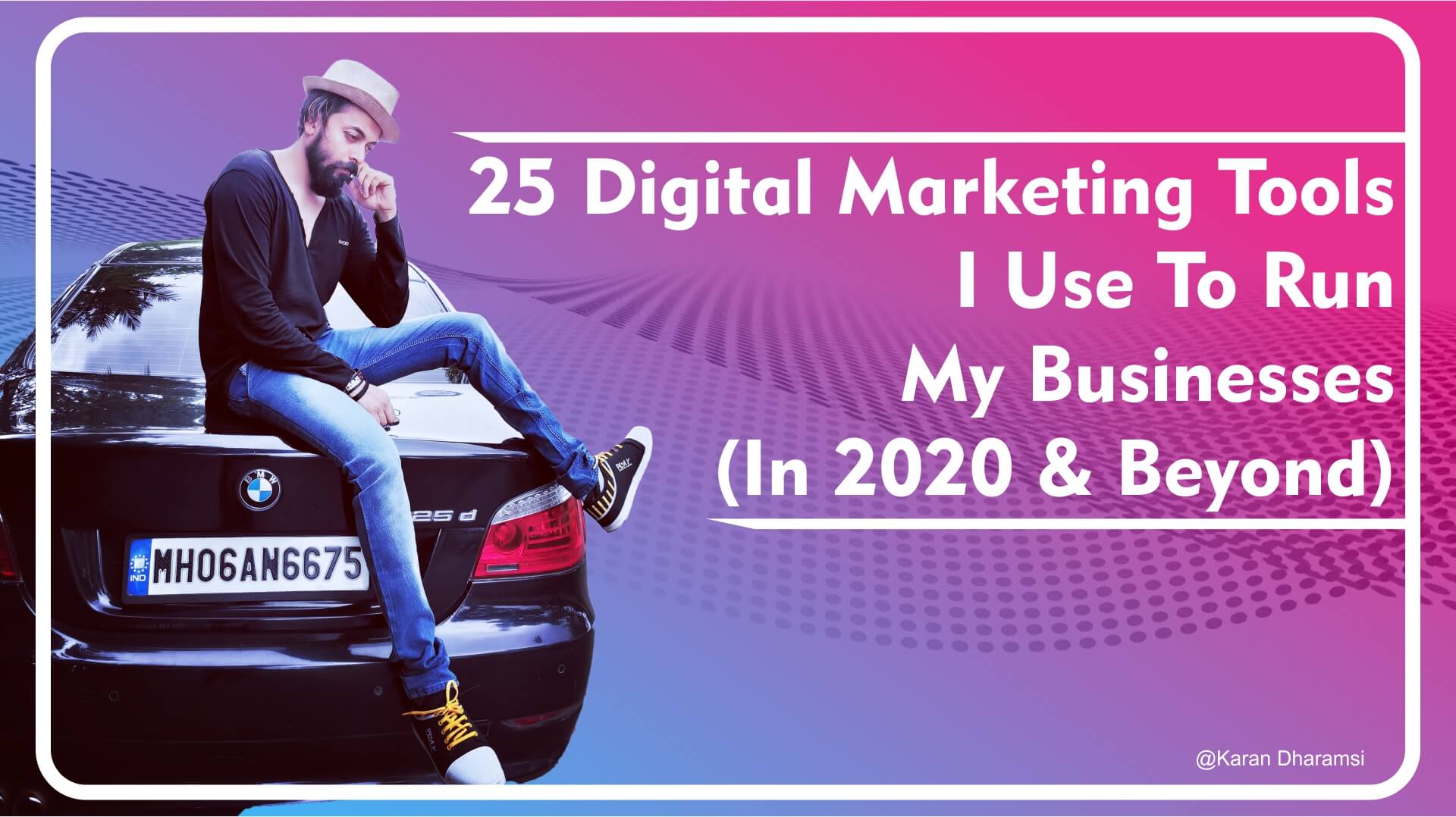 08 Jan

25 IMPORTANT DIGITAL MARKETING & Business TOOLS I Use To Run My Businesses In 2020

Want to Skyrocket & Grow Your Business in 2020 by Using the Tools that help Me Grow My Business?
I use several Digital Marketing and other tools in general to run my businesses.

While I am sure I use over 50+ tools.

I made a list of 25 Tools that I can't live out… To be specific, I can't run my businesses without these tools.

Want to know the names of those Digital Marketing and business related Tools I can't Live Without In 2020? Well, I share the names of those tools in this video.
All The Tools I Use In My Business – Revealed in this video.
I did some rough calculation.
The tools cost me roughly Rs 90K + Per Month Recurring.
In addition, my Lifetime Subscription for some tools is a combined INR 2,00,000.
You can watch the video with the list of all tools I use here –
If you found the video helpful, give it a like 🙂
Go ahead & Skyrocket + Grow Your Business in 2020 by Using these very Tools that help Me Grow My Business.
Karan Dharamsi
CEO – The Marketing NerdzPh – 8422906036
P.S. Applications are now open for the 3 Months Certification Course at:
✔️ Hotel JW Marriott, Mumbai or
✔️ Hotel Courtyard by Marriott, Ahmedabad (Starting Soon – Filling Out Fast)
For details, please call – 8422906036.

The following two tabs change content below.
Karan Dharamsi
Karan Dharamsi is the Founder & CEO of "The Marketing Nerdz". He regularly teaches Digital Marketing to Entrepreneurs, Miss Indias, RJs, Copywriters, Realtors, VVIPs, Students & Professionals at 5 Stars such as JW Marriott, Hilton, Crowne Plaza, Courtyard by Marriott & more. He helps people and companies brand & market themselves, get more leads & sales by sharing his Latest Digital Marketing Strategies.
Latest posts by Karan Dharamsi (see all)